HUSK: new installation opening at the Arlington Arts Center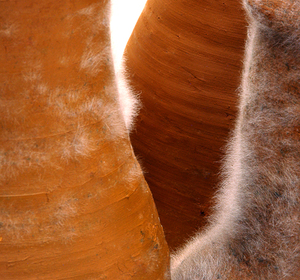 Husk
an installation by J.J. McCracken,
in the lower level galleries at the Arlington Arts Center
January 25-April 13, 2014
Husk is part of the exhibition
CSA: Forty Years of Community-Sourced Art,
curated by Laura Roulet
CURATOR'S TALK: Saturday, April 5 from 1-4 pm
Husk is ever-changing and best viewed over multiple visitations to the exhibition CSA: Forty Years of Community-Sourced Art,
celebrating 40 years of AAC's vital role as an incubator of regional talent, featuring the work of Ken Ashton, Martha Jackson-Jarvis, Soledad Salamé, Erik Thor Sandberg, and Foon Sham,
alongside Tariq Tucker, J.J. McCracken, Nikki Painter, Alex Podesta, and Dane Winkler
Arlington Arts Center
3550 Wilson Blvd.
Arlington, VA 22201
(703) 248.6800
www.arlingtonartscenter.org
gallery hours: Wednesday-Friday, 1-7 pm; Saturday & Sunday, 12-5 pm; metro: Virginia Square station (orange line)
---
New Exhibition: Foosaner Art Museum at FIT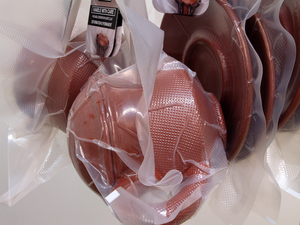 January 25 - March 16, 2014
Foosaner Art Museum
at the Florida Institute of Technology
1463 Highland Avenue
Melbourne, FL 32935
(321) 674-8916
http://foosanerartmuseum.org

InCiteful Clay, curated by Judith Schwartz, offers an unparalleled overview of an emergent movement in contemporary ceramics dedicated to social commentary. Artists have long used their creations as powerful vehicles to confront society with major problems of the day, expanding from paintings, sculptures, prints, and photographs to installations and electronic media over the last century. Social concern has also become an area of increasing interest in contemporary craft.
---
GREEN ACRES book release party & book signing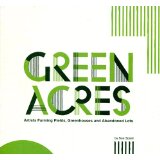 Plus: A Public Discussion regarding Artist Initiatives that Impact their World
moderated by Green Acres curator/author Sue Spaid
Panelists= artists J.J. McCracken and Mark Cooley, and book designer Kristian Bjørnard
Friday, January 18, 2013, 7 pm
Red Emma's Bookstore Coffeehouse, 800 St. Paul Street, Baltimore www.redemmas.org
The Green Acres exhibition closes this month at the Contemporary Art Center in Cincinnati and prepares to head to Washington, D.C. next, coming summer 2013...
---