HUSK: new installation opening at the Arlington Arts Center
Husk
an installation by J.J. McCracken,
opening in the lower level galleries at the Arlington Arts Center
January 25-March 23, 2014
opening reception: Saturday, January 25 from 6-9 pm
artists in attendance
Husk is ever-changing and best viewed over multiple visitations to the upcoming 8-week exhibition curated by Laura Roulet
Husk is part of the exhibition CSA: Forty Years of Community-Sourced Art,
celebrating 40 years of AAC's vital role as an incubator of regional talent
featuring the work of Ken Ashton, Martha Jackson-Jarvis, Soledad Salamé, Erik Thor Sandberg, and Foon Sham,
alongside Tariq Tucker, J.J. McCracken, Nikki Painter, Alex Podesta, and Dane Winkler
Arlington Arts Center
3550 Wilson Blvd.
Arlington, VA 22201
(703) 248.6800
www.arlingtonartscenter.org
gallery hours: Wednesday-Friday, 1-7 pm; Saturday & Sunday, 12-5 pm; metro: Virginia Square station (orange line)
---
New Exhibition: Foosaner Art Museum at FIT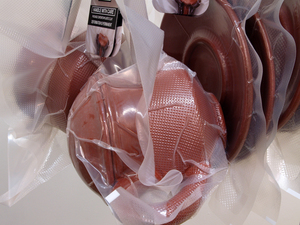 January 25 - March 16, 2014
Foosaner Art Museum
at the Florida Institute of Technology
1463 Highland Avenue
Melbourne, FL 32935
(321) 674-8916
http://foosanerartmuseum.org

InCiteful Clay, curated by Judith Schwartz, offers an unparalleled overview of an emergent movement in contemporary ceramics dedicated to social commentary. Artists have long used their creations as powerful vehicles to confront society with major problems of the day, expanding from paintings, sculptures, prints, and photographs to installations and electronic media over the last century. Social concern has also become an area of increasing interest in contemporary craft.
---
GREEN ACES exhibition

Half of the Green Acres exhibition (curated by Sue Spaid) opens at the Arlington Arts Center in Arlington, VA
June 29-October 13, 2013
and the other half at the Katzen Arts Center Museum at American University in Washington, DC
September 3-October 20, 2013
GREEN ACRES: Artists Farming Fields, Greenhouses, and Abandoned Lots, curated by Sue Spaid
Following its run at Cincinnati's Contemporary Art Center, GREEN ACRES arrives in the Washington, D.C. area: to AAC in June and to American University's Katzen Art Center in September.
Developed by independent curator Sue Spaid, the exhibition explores a global art movement that has been developing over the past 40 years, wherein artists have developed and realized novel farming practices to inspire self-reliance, improve food quality, demonstrate sustainable farming techniques, engender community actions, and foster local identities.
AAC will include the historically significant refabrication of Newton and Helen Harrison's Survival Series (1970—1973), projects from Permaganic Co., as well as the work of artists J. J. McCracken, Mei-ling Hom, Anya Gallaccio, Dan Devine, Mara Scrupe, Patricia Johanson, Matthew Moore, Ecological Greenhouse, the Land Foundation, and Sakarin Krue-On.
This exhibition is made possible by an Emily Hall Tremaine Exhibition Award. The Exhibition Award program was founded in 1998 to honor Emily Hall Tremaine. It rewards innovation and experimentation among curators by supporting thematic exhibitions that challenge audiences and expand the boundaries of contemporary art.
---
PLOT (excerpts), a performance at Hillyer/Soapbox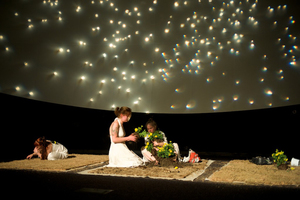 June Soapbox at Hillyer Art Space: Plot (excerpts),
and a public discussion of local performance art
with
J.J. McCracken, Laura Roulet & Eames Armstrong
Thursday, June 20 from 7-9 pm
J.J. McCracken, Eames Armstrong, and Ian McDermott reconstruct portions of the soundscape from Plot, their collaborative performance, originally staged in May 2013 at Artisphere in Rosslyn, Virginia, featuring sound engineer Marc Blackwood. Plot was the second forum in the series Performance: Aftermath organized in conjunction with the exhibit Wilmer Wilson IV: The FOREVER Aftermath.
Following this performance, J.J. McCracken will be joined by
Aftermath
curator Laura Roulet and
SuperNOVA
curator Eames Armstrong in a public discussion on the inaugural
SuperNOVA
festival and the current state of local performance art.
image above: Frank Hallam Day
Hillyer Art Space/International Arts & Artists
9 Hillyer Court NW
Washington, DC 20008
(202) 338-0680
---
THE STILL POINT, new performance at SuperNOVA
"the still point"
a new performance by J.J. McCracken
June 7-8 in Dark Star Park (1655 N. Ft. Myer Drive, Rosslyn, VA)
J.J. McCracken will perform "the still point," beginning at 5 pm on Friday, June 7 and running through 5 pm on Saturday, June 8 in Dark Star Park (1655 N. Fort Myer Drive, Rosslyn, VA) for the SUPERNOVA performance art festival.
Borrowing its title from the text of the first of T.S. Eliot's 4 Quartets, this 24-hour endurance performance draws on what the artist has learned while studying Nancy Holt's design for the park. McCracken reads Dark Star Park as an observatory, built to reflect on human perception of both terrestrial and celestial landscapes, the passage of time, and the act of observation itself. Her performance uses the park as a platform for cycles of activity that mark the movement of time while highlighting the act of observation. She attempts to locate rhythm in a continuum that includes movement through the body, the park, the city, and the larger universe.
"the still point" will be live-streamed into the gallery as it is performed, at Hillyer/ International Arts & Artists in D.C. during the opening reception of A Recursive Lens, an exhibition of McCracken's work showing there June 7-28.
Stay tuned for more programming at Hillyer throughout June, including an investigation of the artist's interpretation of Nancy Holt's ideas, and Soapbox on Thursday, June 20.
---
A RECURSIVE LENS, solo exhibition at Hillyer
A Recursive Lens: J.J. McCracken

opens at Hillyer Art Space/International Arts & Artists
June 7-June 28, 2013
As performance art receives a groundswell of support and attention in the Washington, D.C. region this spring with Laura Roulet/Wilmer Wilson IV's Aftermath at Artisphere in Rosslyn and the inaugural SUPERNOVA International Performance Art Festival,
Hillyer/International Arts & Artists (known in part for Soapbox, a monthly performance art series run by Eames Armstrong) shows new and earlier work by J.J. McCracken
featuring images and performance residue from Thirst, and the Martyr, originally performed during the (e)merge Art Fair in 2011
and live-streaming "the still point" into Hillyer during the exhibition's opening reception while this new piece is being performed in Dark Star Park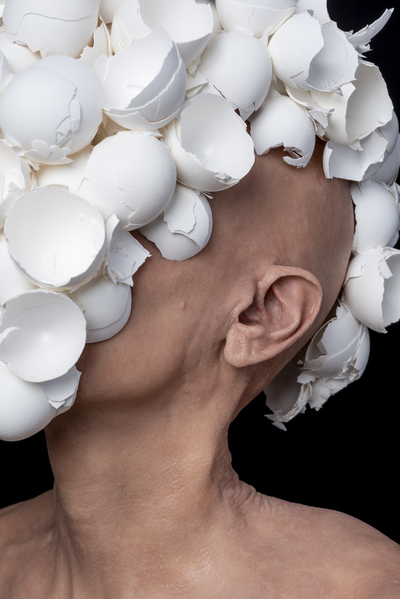 Stay tuned for more programming connected to A Recursive Lens at Hillyer later in June, including an investigation of the artist's interpretation of Nancy Holt's ideas, and Soapbox on June 20.
Hillyer Art Space/International Arts & Artists
9 Hillyer Court NW
Washington, DC 20008
(202) 338.0680
Gallery Hours: Mon. 12-5; Tues-Fri. 12-6 pm; Sat. 12-5 pm; and by appointment
---
PLOT, new performance at Artisphere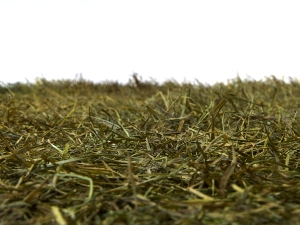 Plot
a performance by Eames Armstrong, J.J. McCracken and Ian McDermott
featuring Marc Blackwood and Sy.Newt McCracken
Thursday, May 16
PERFORMANCE: AFTERMATH
Second Forum on performance art, curated by Laura Roulet
In Conjuction with Wilmer Wilson IV: The Forever Aftermath
---