we are a tiny operation
our designs are screenprinted by hand, one at a time
we do small print runs of unique, artist-made designs
we love to work with other artists, talk to us!
thecrackiscrooked (at) gmail (dot) com
we love this world and we think about our footprint--
we only use water-based inks and we reuse every scrap of our materials
all designs viewable here are original hand- and digital-drawings collaged with
historic and contemporary photographs
all designs copyright J.J. McCracken/Crooked Crack 2021
SUMMER/FALL 2020 UPDATE:
$HARRIET
shirts and totes ARE STILL AVAILABLE NOW, contact us at thecrackiscrooked (at) gmail (dot) com
FAILURE
shirts also STILL AVAILABLE, contact us
**all profit, both designs, goes to Black Lives Matter Global Network
all our other regular business is on hold while we volunteer our services and our supplies to BLM and BIPOC events
we are offering free labor and we'll supply ink, emulsion, screens, etc, etc before your fundraising event
★ You buy the shirts (we can recommend sources)
★ Send us a high res pdf of your design
★ Simple single-color screenprintable designs on one side of shirt
★ Small runs (about 30 or fewer shirts )
raising bail money or legal funds for protesters?
supporting your BLM community rally?
we do all the making
you keep all the profit
BLACK LIVES MATTER
---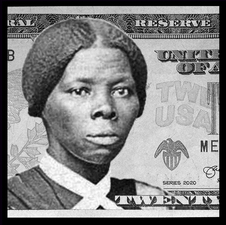 $HARRIET
$HARRIET
2020
white ink on black t-shirt/tote
shirt XS-S-M-L-XL-2XL or tote
$30 + shipping

to order $HARRIET design
(Harriet Tubman on the $20 bill)
email thecrackiscrooked (at) gmail (dot) com
---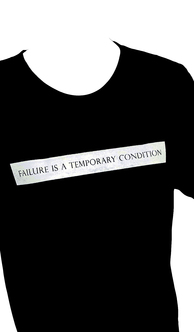 FAILURE
FAILURE IS A TEMPORARY CONDITION
2020
white ink on black t-shirt
shirt XS-S-M-L-XL-2XL
$20 + shipping

to order FAILURE design
email thecrackiscrooked (at) gmail (dot) com
---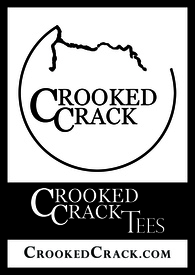 CROOKED CRACK
handmade t-shirts, totes, & limited edition art prints
water-based inks on ringspun cotton or on paper

we offer thoughtful, one-on-one interaction
between maker and client

we do not use social media

to order, send us an email
thecrackiscrooked (at) gmail (dot) com